The only good weather ever encountered at the summit, June 1997.
Continental Divide in the background. Sam in the foreground.



The view from my napping rock into Estes Park to the south.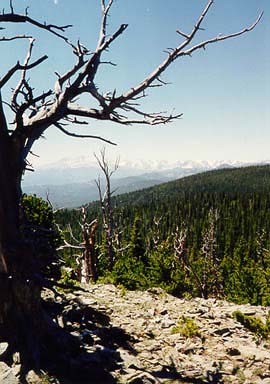 Lots of dead pines on the mountain top. Lightning? Old age?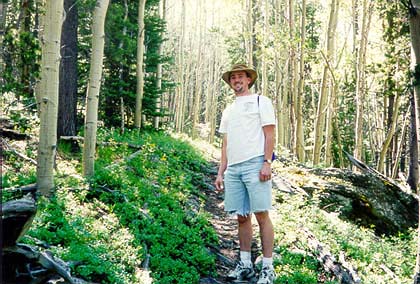 On the trail with Chuck Hostetler, June 1997. Look at those aspen!



Mark's bike accident on July 4th, 1997.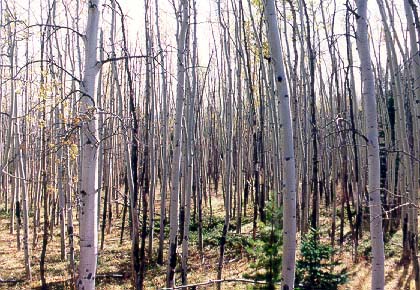 The trail to the summit is heavily wooded with aspen.



Dave and Frankie at the summit in October 1999.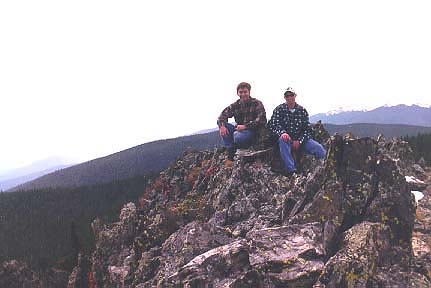 Dave and I on Lookout Mountain, October 1999